you tube

Richard's You Tube Channel features introductions to his books, his current speakers film and useful 'How to…' style guides.
These are 5-minute video shorts where he shares secrets from his books and offers essential tips and suggestions to enable people to make progress.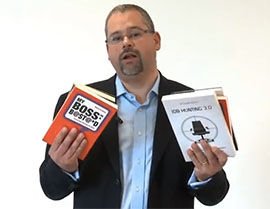 Click on the titles to watch Richard talking about:
Job Hunting – Can I improve what I'm doing?
Job Hunting – How to be great at interviews
Job Hunting – How to add value to your CV
Job Hunting – The secrets of success
Getting the energy for change
Who knows you exist?
How to keep your job part 1
What can I do to improve right now?
How to Keep Your Job – book intro
My Boss is a Bastard – book intro
Bouncing Back – book intro
shaw tv

Fanny Kiefer is one of the leading broadcasters in Canada and hosts a regular morning chat show, called Studio 4, on Shaw TV. Studio 4 is broadcast live each day and features a range of guests from business, cultural life and the arts. Richard was a guest on the show, during the promotional tour for his book How to Keep Your Job.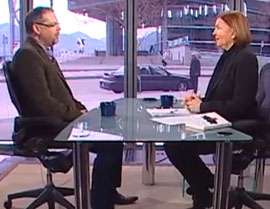 Richard talks candidly to Fanny Kiefer about:
•

Making your own luck

•

How he started out as a coach

•

Secrets of career success

•

How to find your passion

•

How to get ahead at work

Click here to watch Richard going live in Canada.
future radio

Future Radio is one of the largest community radio stations in the UK, featuring over 12 hours of live programming each day. With an audience of 120,000+ each week, the station has continued to grow since launching in 2007 and prides itself on its mixture of indie and local music, talk-radio and professional broadcasting.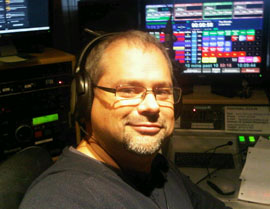 Richard's show, Business Life, is broadcast every Thursday between 12noon and 2pm.
Business Life is the flagship business show for the station and is part of their Norwich Today strand of programmes. Richard is the creator and host, broadcasting live with his colleague Julie Bishop and their team of roving reporters.

Click here to listen live or to the podcasts.

Click here to see a clip of Richard talking about the show.
Each week the show features:
•

Business news

•

Live studio guests

•

Location interviews

•

Down the line pieces

•

3 Top Tips

•

Book reviews
Tweet the show @futureradio
Follow the hashtag #BusinessLife on Twitter